Charlie Featured in the December Issue of Vogue Magazine!
Charlie is quite the popular man this month! Aside from the previously posted Men's Health US and UK issues, it appears Charlie is featured in an editorial with model Caroline Trentini in the December 2014 issue of Vogue Magazine! In the magazine Charlie talks briefly about his relationship with veteran photographer Bruce Weber, as well as what's next for him as Sons of Anarchy comes to an end on December 9th.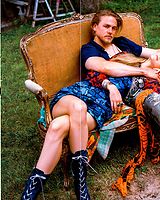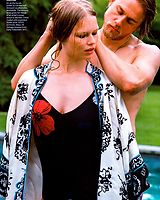 Thanks to FSR.net for the scans!