Charlie Hunnam talks King Arthur: Legend Of The Sword with Empire Online
"He calls it fuck-dust. He liberally sprinkled fuck-dust on the film." 'Fuck-dust' is, according to Charlie Hunnam, the term Guy Ritchie assigns to achieving just the right dose of magical realism.
For a boy who grew up "carving sticks into swords", it was "a childhood dream come true to play King Arthur", (and for the seemingly unconventional choice of Guy Ritchie, no less) Hunnam affirmed to Empire in our new issue. "[Ritchie's] created a very rich, exciting world. I describe it to my friends as Lord Of The Rings meets Lock, Stock And Two Smoking Barrels. [It's] an unlikely marriage of two things, but it works." Maybe not such a leftfield choice of director after all.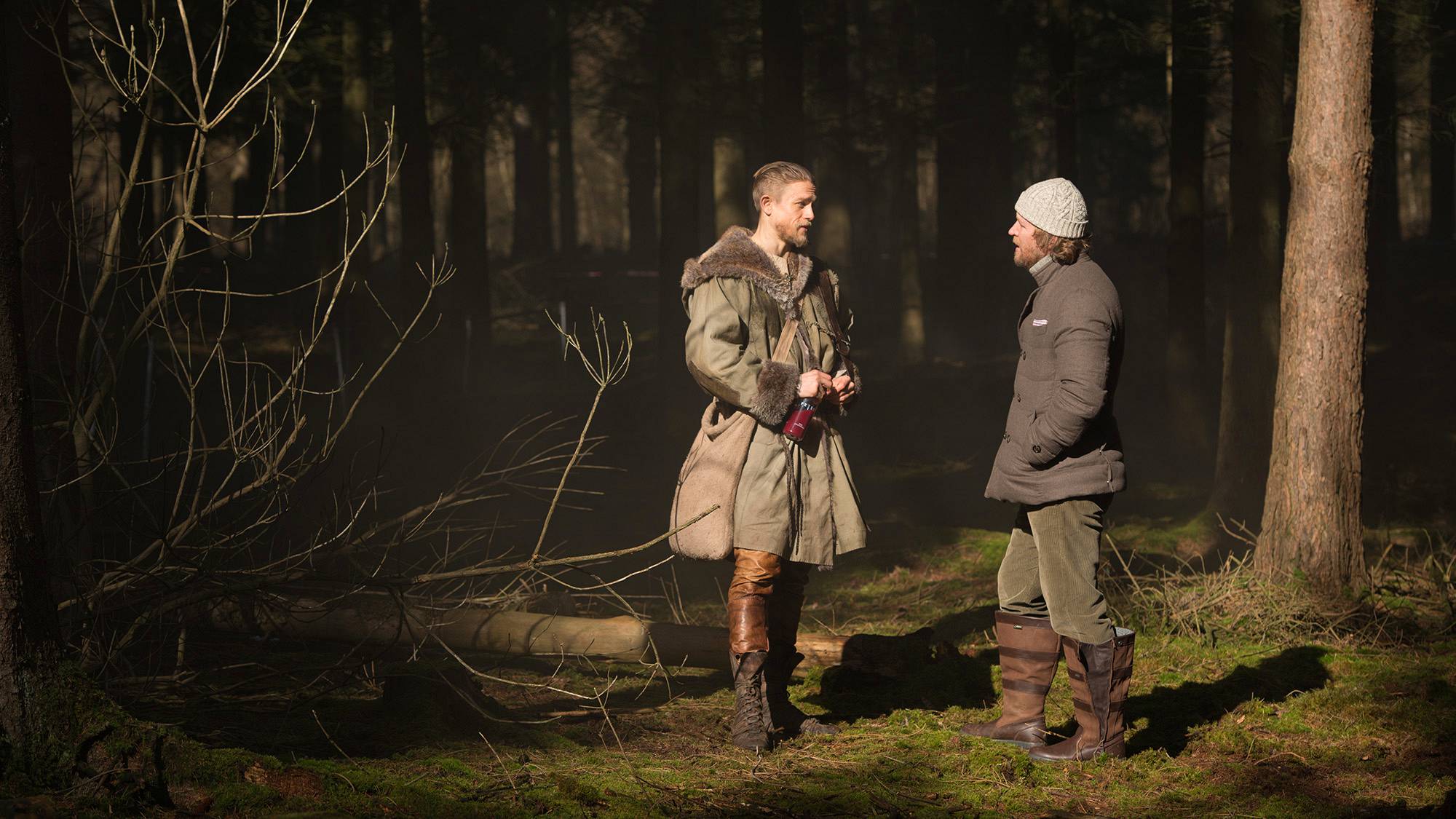 As expected, the British director has a unique vision for the famous king. "We wanted to make an ignoble Arthur, at least at first," Hunnam says. "We wanted him to feel contemporary, selfish, somewhat rough around the edges."
The director also had a novel way of making sure Hunnam was the right Arthur for his film, pushing the actor so hard about being in shape that he snapped during the audition process. "I said, 'You know what? Fucking stop the camera. I'm starting to lose my temper. I know those other pricks you've got reading for this role (namely Henry Cavill and Michael Fassbender). If you bring them in right now, I'll fucking fight them both at once for the role, and we'll see what's up with the physicality.' Guy said, 'Fucking hell, alright – calm down, mate.'" Though we'd surely be foolish to bet against Supes and Magneto, it sounds like Hunnam is ready for the challenge.
For more on King Arthur: Legend Of The Sword, pick up the new issue of Empire on sale this Thursday. Or you can subscribe to Empire (including an instant digital subscription) right here. King Arthur is released in cinemas on 24 March 2017.
Source: EmpireOnline.com