Additional Photos Added from Comic-Con Weekend!
I've added 29 additional photos to the July 15th Sons of Anarchy Panel at the San Diego Comic-Con as well as an addition of 9 photos to the Entertainment Weekly Comic-Con Celebration event from July 14th.
A big thanks to DeA of Lea-Michele.com for the donations!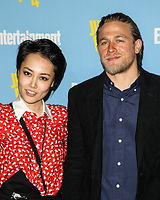 Gallery Links:
– 2012 > 07/14/12 – Entertainment Weekly's 6th Annual Comic-Con Celebration Sponsored By Just Dance 4
– 2012 > 07/15/12 – 'Sons of Anarchy at the 2012 Comic-Con International