Charlie Hunnam reveals his softer side and gives rare insight into his relationship at TIFF
HelloMagazine.com — Charlie Hunnam is known as one of Hollywood's toughest bad boys thanks to his role as motorcycle gang leader Jax Teller inSons of Anarchy, which he followed with a string of hard-man roles. But now the 39-year-old is finally revealing his softer side in new movie Jungleland, which he stars in alongside Jack O'Connell and Jessica Barden.
The film directed by Max Winkler (Henry Winkler's son) sees Charlie play a boxing coach named Stanley, who is fiercely loving and protective of his little brother Lion (Jack), a talented young boxer with big dreams.
The movie premiered to rave reviews at TIFF, with critics hailing Charlie's emotional performance.
"I'm a really gentle, soft sort of person, who had a lot of issues from my childhood that I had to work through. That was reflected in the work that I did from the age of 25 to 35," the British-born actor explained exclusively to HELLO! Canada. "I've worked through that – I'm not compelled by it anymore, and I'm not particularly interested in that any more. It was a phase in my life.""I had a realization about that around a year ago, which made me feel that, for the first time in my career, I was actually really doing what I was supposed to be doing, and not just being a fake," he added.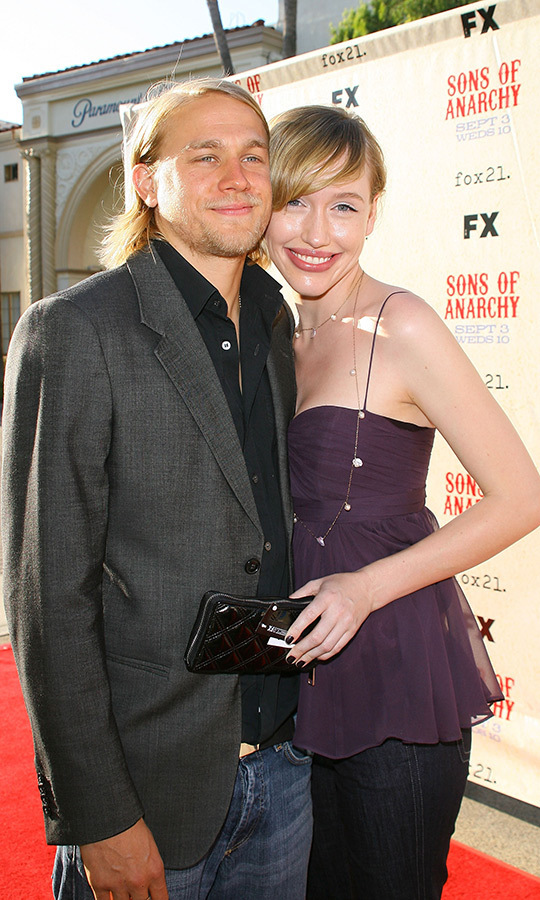 Ahead of turning 40 in April, Charlie told HELLO! Canada he is feeling better than ever about life. He said that is partly thanks to having great friends, but also comes from a strong relationship with Morgana McNelis, his long-term partner.
"I felt way behind where I wanted to be and should have been at 35, but I've had some really transitional experiences and done a lot of work on myself in the last few years, and I really feel very chill about turning 40," he continued. "I feel honestly feel like I like myself and I'm happy with my life. I've got no complaints – I've got really good friends and a lovely partner and, you know, life's good!"
Charlie also opened up about how he hopes Jungleland will tackle the issue of toxic masculinity through its progressive point of view.
"Right now, in this day and age, when masculinity is seen as a little bit toxic – I loved that we could have an opportunity to maybe put a different face on it," he said. "Max creates a very violent environment in the film. You go in with this expectation that it's a fighting film, so it's going to adhere to a more classic colour of masculinity, and what Max does is just completely subvert that and say, 'These are guys who have a capacity for violence, and they are street guys, but they also have the capacity for incredible tenderness towards each other!' That's a really important message right now."
This was Charlie's second film screening at TIFF 2019. On Sept. 11, he was on hand for the world premiere of True History of the Kelly Gang, which had its world premiere at the festival. In the Justin Kurzel-directed film, Charlie plays one of several people hunting down legendary outlaw Ned Kelly (George MacKay).