Sons Of Anarchy Season 4 Additional Stills – Final Set
I have added 34 additional stills from Sons of Anarchy episodes 4×09 'Kiss', 4×10 'Hands', 4×11 'Call of Duty', 4×12 'Burnt and Purged Away', 4×13 'To Be, Act 1' and 4×14 'To Be, Act 2' into the gallery. This is the last batch, and so with that being the case I have replaced all the stills with their original untagged versions as promised, including the last set as well.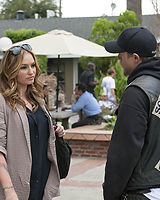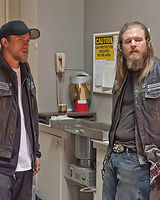 I hope you enjoyed all the extra stills from this past season of SOA, I know I did. I'll be putting more focus into finally finishing the last of Season 3 captures soon, so if all goes as planned those should be up by July if not sooner.
Gallery Link:
– Season 4 > Episodic Stills